Examining & Packing
Examining and packing is the final step of a cap manufacturing process.
Molding

This process removes all excess threads leftover from manufacturing and precisely forms the shape of the cap. Steam and heat is applied to the molds to strengthen the shape and eliminate wrinkles. This stage comprises of operating the molding frames and an automatic control system as well a high pressure/hazard prevention system.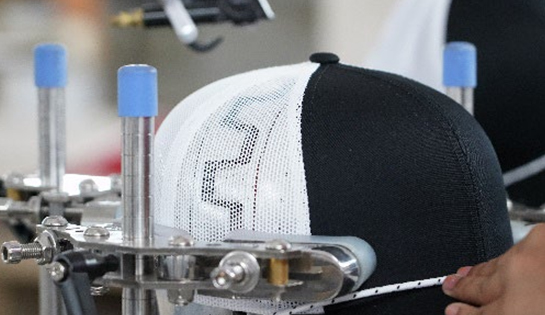 Tagging

This process applies tags to the cap that contain all details and specifications of the cap. Tags also serve to assure the quality of the product. More specifically, this process applies tags imprinted with the following details:

* Logos that represent the company brand
* Bar Codes for resale
* A Hologram which certifies the product's authenticity
* Product information and details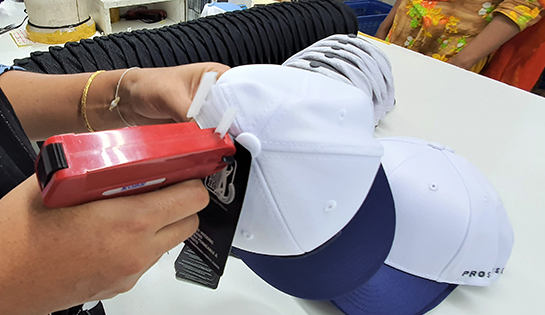 Inspection

This process inspects the caps for potentially harmful materials after all of the production activities have been completed. Caps, especially those designed for children are carefully inspected for potentially harmful materials such as stray steel/lead parts and sewing needles so that defective products are never delivered to our customers.
Dada works hard to create products that are 100% safe and reliable to our customers by inspecting all products with the greatest care.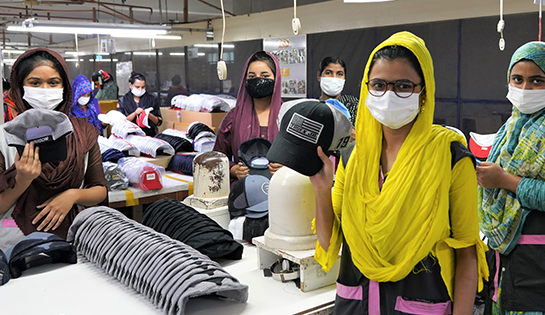 Packaging

This constitutes the last process of cap manufacturing. Once again, we carefully inspect each and every cap for material quality, color, embroidery, shape, accessories quality and needlework to ensure that only the best end products reach our customers. After the quality check, these caps are then packaged neatly in special boxes with "packing pads," which are inserted in shipping boxes to prevent possible crushing and bending of the caps during transportation. Following these careful procedures, Dada produces approximately 190,000 caps a day, 68 million caps a year for our customer all around the world.